I have been part of the Digital Education Leadership (DEL) graduate program at Seattle Pacific University (SPU) for the last 2 years and this final quarter consists of a practicum experience. When school closures occurred, there was a sudden shift in my position and what this practicum experience would actually be. The final practicum became putting everything I had learned into practice immediately. I became a coach, a trainer, a problem solver, a leader, and an emergency remote teacher all at once. 
The knowledge that I have gained from the DEL program is immeasurable and without it, the experience of school closures would have been a lot different. I went from a general education teacher interested in digital education, trying out new platforms and tools to helping support our entire school community in rapid response to emergency remote learning. It was a whirlwind of platforms, tools, teachers varying levels of experience and comfort with technology, and uncertainty about what families needed. There was no right way to do it all so the only way forward was coming together as a school community and showing patience and kindness as we all navigated this sudden and overwhelming change. I was able to put everything that I had been learning about into action. Did I do it all 'right', no, but did I tap into the previous 2 years of studying multiple platforms for a wide variety of situations, YES!  Most importantly, I tapped into the growth mindset around technology as an educator and member of society. Aspects of emergency remote learning that I did not know, I taught myself and reached out to the community of people that I know because of the connections I have made these last 2 years. This growth mindset helped me guide my school in using Seesaw, Microsoft Teams, and Loom to keep connections strong with our school community – our families and students. 
Seesaw: Last year, I used Seesaw in my classroom and another teacher came on board after I showed it to him. This meant that we had two grade levels with students and families that were already familiar with Seesaw.  This was great!  From there, I was able to train the remaining grade levels on how to use Seesaw. We did multiple sessions over video conference where I was able to guide them on how to set up their Seesaw classroom, manage settings, connect parents, and start creating activities. For about 2-3 weeks, I was able to be a coach and trainer for any problems that arose and help my colleagues in supporting parent understanding of how the platform worked. Also, since I had done a PTA session about Seesaw earlier in the year, some parents were already familiar with the idea of the platform. The PTA session focused on parents using Seesaw as a student so they were able to understand it from the student perspective. I told myself that I would know I had been a successful trainer and coach if parents and teachers were not needing me as much in a few weeks. They are now teaching me tools from Seesaw that I had not discovered yet, so I consider this a great success!  The collaboration and growth mindset from teachers has been amazing and makes me excited for what we will accomplish as a staff while working together through this.  
Microsoft Teams: Being an Education Technologist at my school and for the district meant that I had been using and being trained on Microsoft Teams (MS Teams) throughout the year. In addition, we use MS Teams regularly through the DEL program. With this experience, I was able to help support teachers in setting up student meetings for Special Education and specialists, as well as general education teachers, and supporting families in how to navigate using MS Teams on a variety of devices. Through video conferencing, I was able to problem-solve issues with staff and families.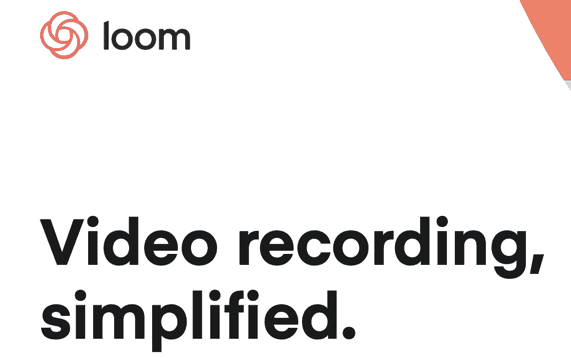 Loom Video Recording: In order to provide content for student learning and to support families from afar, I suggested a new platform, Loom, which is a video recording platform.  I was able to teach others how to use Loom to record lessons for all academic subjects as well as for specialists such as music, PE, and library.  I was also able to record how-to videos for common technology issues, finding resources, and using a variety of new platforms.  From there, I have used Loom to show students how-to videos that support their own independence of tools within Seesaw or how to navigate a new resource online. As colleagues became more comfortable using Loom, we compiled a shared document that had how-to videos and read-alouds to share with each other. We have used these videos to connect students to staff throughout the building, the office staff, custodian, principal, and more. It has helped to maintain the strong community connections in our school between all staff and students/families. 
This unexpected and accelerated transition into a digital education leadership position has taught me a lot. In theory, I have learned a lot these last 2 years and moving from theory to practice is always a bumpy road, especially when it happens in these circumstances and at the pace it arrived at. Yet, I am proud of this experience and that my colleagues feel supported and safe coming to me to ask questions, collaborate, and share with me what they have learned so that I can learn more, too.  Next steps for me as the Educational Technologist, would be to continue to focus on best practices to bring to educators on how to fine-tune our understanding of how to best teach via videos. I read a wonderful article in Cult of Pedagogy, about best practices for screencasting – Everything You Need to Know About Building a Great Screencast Video, to share with colleagues as we move forward with continued student learning.